Our Team
Our team is built on individuals with various backgrounds in the criminal justice field.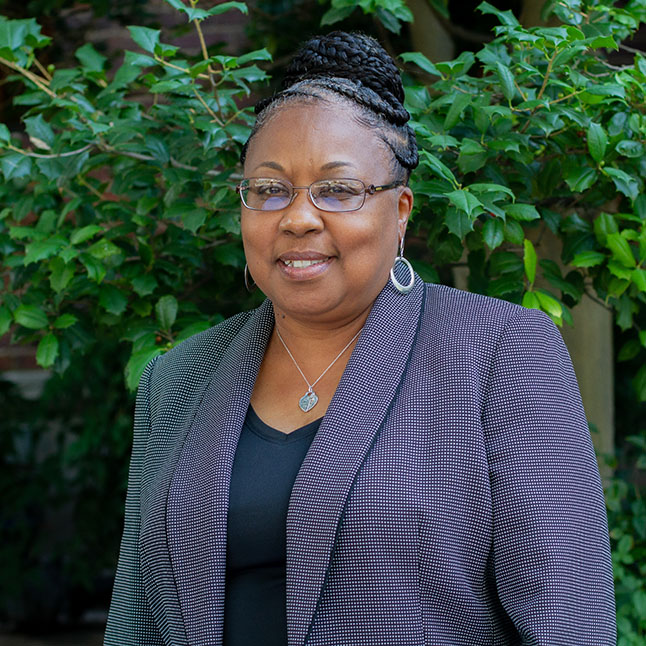 Tanya Anderson
Associate Director
Tanya Anderson is an Associate Director at CEPP, where she oversees significant projects for its national Advancing Pretrial Policy and Research (APPR) initiative. She leads APPR's Pretrial Practitioner Network, a network of pretrial champions who share their experience and assist jurisdictions in implementing pretrial practices to minimize harm to those impacted by the criminal legal system.
Prior to joining CEPP, Ms. Anderson was the Pretrial Services Coordinator for the Administrative Office of the Illinois Courts, providing technical assistance and training for pretrial agencies, the judiciary, and criminal justice stakeholders throughout Illinois. Ms. Anderson began her career in Kane County Court Services in 1989 as a youth counselor. During her tenure with Kane County, she served in various positions in pretrial release and supervision. She is a member of the National Association of Pretrial Services Agencies (NAPSA) and NAPSA Education Committee, and a former National Institute of Corrections' Pretrial Executive Network member. Ms. Anderson holds a BA in criminal justice and an MA in human resources, with a certificate in organizational leadership from Aurora University (Illinois).